IFMA East Bay Chapter Featured Sponsor
BSM Facility Services Group
| Location | Contact | Phone | Website |
| --- | --- | --- | --- |
| Concord | Scott McBee | (925) 349-8700 | bsminc.com |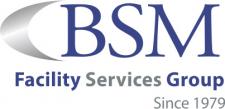 Building Services Maintenance (BSM) Facility Services Group is the complete source for commercial facility services and commercial building maintenance.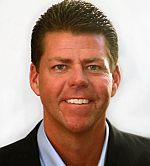 Industry: Tenant Improvement, Janitorial, Construction Clean-Up & Landscaping
What we do: BSM is a full service facility support company that handles everything from Janitorial to full construction build out. Our divisions include: 1. BSM Facility Services 2. BSM Janitorial 3. BSM Landscape 4. BSM Construction
The problems we solve for you: BSM asks the question, "How can we help you?" We offer fixes and repairs both big and small. Whether it's changing out light bulbs, cleaning carpets or replacing a door. We are there!!
Contact's hobbies: Golf, Racquetball and people
Contact's interests: Traveling, Learning, Professional Development
Contact's reason for sponsorship: To gain notoriety within the Facilities Arena and build long lasting relationships.
Contact: how long at sponsor company? 7 years
What are you most proud of? Over 90% of my business has been directly related to my efforts at the EB chapter for over 15 years.
What is something about you that might pleasantly surprise people? My sense of humor :)
---