Fire & Water Damage Recovery is a female owned and operated independent restoration company with 24/7/365 emergency services. We clean up water, smoke, mold, sewage, trauma and animal droppings. We can do moving, storage, contents restoration and loss inventories. Getting your business back in business since 1999!
Featured Sponsor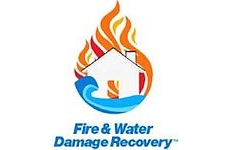 Industry:
Emergency services & restoration.
What we do:
As emergency responders, we handle every aspect of recovery from water and/or fire damage, from packing storing cleaning and inventory control to final restoration we live to get your business back up and running in record time. Clean up after water and fire crises and spills to minimize the possibility of mold or structural damage, we clean and sanitize sewage backups and leaks, we clean and deodorize after a fire. We also remove mold, animal droppings and perform trauma and crime scene clean up, we pack, move, store, clean and inventory contents.
The problems we solve for you:
We are 24/7/365 property disaster company, minimizing downtime and lost income making sure that you can keep your facility operational. We work around the clock getting our customers up and running and in a safe environment.
Who we are (and why we are the company best positioned to execute for FM's)
We are a woman owned, independent restoration company, our customers are business owners, not insurance companies. The FM's plan is our plan and we adapt to whatever needs our facilities managers have. We have fifty employees and enough equipment to do any size job, our staff are trained and certified in the science of mitigation, sanitizing and moving. We always have a project manager available for consultation and dispatch. FM's are our favorite employers; we work hard to keep their business.
Contact's hobbies:
Restoring homes, writing children's books, hiking with the dogs
Contact's interests:
Movies, travel, taking care of children
Contact's reason for sponsorship:
We work in a stress filled environment. We appreciate having employers who understand and can logically help us do what we do. IFMA is a perfect fit!
Contact: how long at sponsor company?
19 years in the industry, became 100% owner November 2018 and renamed the company in March 2019.
What are you most proud of?
My employees - we are a dedicated, hardworking group with the common goal of setting the standard in our industry.
What is something about you that might pleasantly surprise people?
You can always reach me. Don't believe me? Call me and watch my response time. I do sincerely care.
What would you like to share that we haven't asked?
My superpower has been hiring people who are passionate about what they do and then empowering them to reach their full potential. We want to be the best and we want to be proud of our service to the community.