Young Facility Professionals YFP
If you are between the ages of 21-35, with 1-7 years of experience in facility management, or related field of work, this is the place for you!
The IFMA East Bay YFP program has been developed for the young adults of the Facility Management industry, to have a place where they can network, learn, and expand their careers. From luncheons with the industry's top facility leaders, to social events in the East Bay's best restaurants and bars, the YFP program provides an exciting, fun, and educational atmosphere for young professionals to grow their professional network and abilities.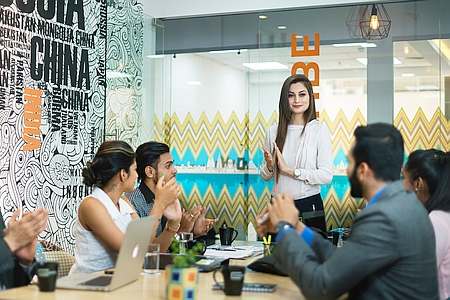 Young Facility Professionals Benefits
Educational atmosphere for young facilities professionals to grow their professional network and abilities.
Build lasting relationships for future career growth
Provide opportunities for leadership
Expose facilities topics unknown to the new FM's
Increase social network
Increase talent pool for hiring
Fill the potential gap created by retiring facilities professionals
Attract and retain people that otherwise might go to other professions
Highlight the facilities industry as a professional and respected career choice
Through the YFP program, you will have the benefits of being the first to hear about the latest and greatest trends in the FM world, as well as having access to IFMA's exclusive FM training grounds. The private social atmosphere will provide you with lasting relationships, which will accelerate your career to the next level. If you are serious about your job, and want to excel with others in your industry, you need to be here! Sign up for IFMA's East Bay Young Facility Professionals group, and start experiencing the benefits today!
---